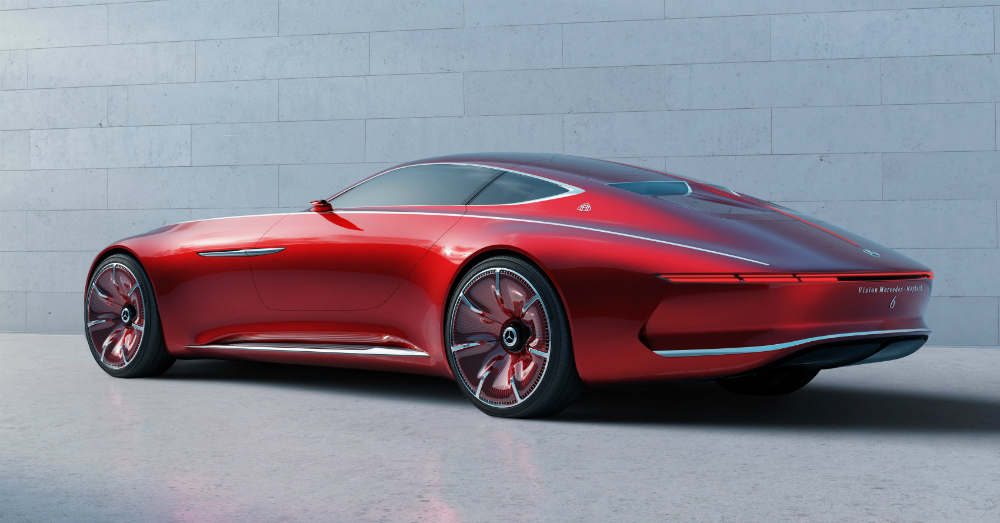 For most of the time automobiles have been on the road one name has signified the absolute pinnacle of luxury. Whenever we think of this name we think of the price that must be paid to have the very best and those that can afford to live this lifestyle. That name has been Rolls-Royce and there hasn't been any real competition for the top spot for almost 100 years, but that may soon change. Sure there has been the occasional high priced car from others that acted as if they were going to take on Rolls-Royce, but nothing was quite up to the challenge until now.
Mercedes-Maybach has been known for creating the long and ultra-luxury version of the S600. This has been an admirable pairing and many times this car is considered to be one that can be used as a limousine for many of the customers, but it hasn't been a car that offered the same imagination, style, and sport dynamics that would rival some of the coupes that Rolls-Royce has put together over the past several years. It seems that is about to change for Mercedes-Maybach as they prepare for the next offering from this luxury pairing.
The new look of Mercedes-Maybach will come in the form of the Vision Mercedes-Maybach 6. This is a car that has been teased in a few photos by the company and makes its debut at the Pebble Beach Concours d'Elegance to show off what a rival to Rolls-Royce might actually look like. So far as we know this car is expected to be a full six-meters long which puts it at 19.7 feet and is built as a sports coupe. Calling this, even from the photos shown, a sports coupe doesn't do the car justice. The long sophisticated and elegant styling that's shown off in the released photos is enough to let us know this is a car that will take driving to the next level and give us the ultimate in luxury style.
The expected power for this awesome luxury car is the same 6.0-liter twin turbocharged V12 that we find under the hood of the S600. The numbers may be increased for this car as it appears to be a car that will be capable on the track as much as it is capable of a leisurely country drive on the weekend getaway.
The photos show us a long car with a high hood and low rear to offer the style of a sports car but also the engaging chrome grill that makes for a gorgeous smile. This look gives us the feeling that the car knows it's a special product and one that will challenge for the top spot on the market to be the car more high end customers want to drive. For most of us, the reveal in Pebble Beach will be as close as we ever get, but if this car is able to be a success, Rolls-Royce may finally have a worthy opponent.
This post may contain affiliate links. Meaning a commission is given should you decide to make a purchase through these links, at no cost to you. All products shown are researched and tested to give an accurate review for you.