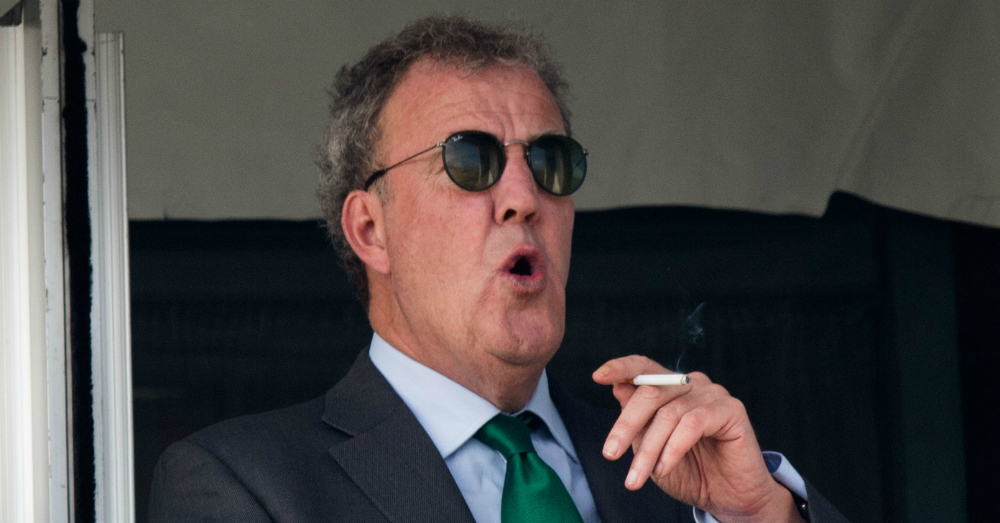 There's no mixing words when it comes to Jeremy Clarkson, formerly of Top Gear and now part of The Grand Tour, and his review of cars. Whether you agree with his assessments or not he is a person who has had the opportunity to drive some of the most exotic and amazing cars on the road today. With that particular resume you might want to pay attention when he tells you there are car that rank high on his list. Here are his top 10 cars from the past year for you to enjoy and consider for your next car purchase.
Mazda MX-5 2.0 Sport Recaro – This is a special top of the line model that's sold in Europe to give a bit more elegance to this already fantastic sports car. This car is touted as one of the best driving machines in the world and is now described as being simple, raw and organic in a way that makes a huge difference when you get in and take a ride.
Alfa Romeo 4C Coupe – Here's a car that feels as if it has some flaws for you to admire and enjoy. The 4C Coupe is a car that offers gorgeous lines and a fun to drive stance that makes other high end sports cars jealous because you'll want to drive the 4C more than any other car. It's fun, it's easy to enjoy and it's one of the best cars that can be described as a flawed machine that you have to love.
Mercedes-AMG GT S – This isn't really a surprise to make the list, it should make nearly every list of great cars in the world. This car is a muscle car with the elegance that only Mercedes can add to the mix. As a gorgeous roadster this car is one that has to be near the top of the charts making its way as one of the most impressive cars on the market.
Ford Focus RS – How can you not love this car. When it comes to a hot hatch this is the car you want to drive. It gives you an impressive AWD system that is described as one of the most advanced for a car of this price and has made the run at Nurburgring look like a walk in the park. Most hot hatches are now taking aim at being the next version of the Focus RS.
Ford Mustang GT – While we love this car in the US it's only recently been available in the UK and Clarkson said it felt heavy but felt like a car that's a lot of fun. As one of the best examples of American Muscle this is a car he wanted to drive sideways and turn the wheels into smoke, but that seems to be one of his favorite activities no matter what.
Volvo XC90 D5 AWD – This is a vehicle that was admired by Clarkson for its quiet and relaxing drive, especially when the self-driving systems were in use. While it does come with a small 2.0-liter engine this engine is certainly on steroids by being supercharged and turbocharged for the ride and gives this large SUV plenty of power to get the job done right.
Vauxhall Zafira Tourer Tech Line – This car looks a lot like a minivan and appears to be a great people mover that can be easily loved and enjoyed on any road. According to Clarkson this vehicle is more comfortable than the Rolls-Royce Phantom and the one he got to drive he borrowed from none other than the U2 lead man Bono.
BMW M2 – With so many M cars to choose from you might be surprised to learn Clarkson loves the smaller M2 over some of the larger models. This car is quick and decisive around turns and is a lot of fun to drive even if it's not the fastest car on the road or at the track. You can't go wrong with a coupe with the M label on the back of it.
Ferrari 488 GTB – How could a list of great cars be complete without at least one Ferrari making its way to the group. This is a car that makes driving fast easier than some other supercars and uses the turbocharging of the engines in a way that makes a huge difference on the track and on the road to ensure you can have an amazing experience from behind the wheel.
Lamborghini Aventador – This is a car that stays true to what a sports car should be even though it can feel heavy and full of flaws in some ways. The Lamborghini is a contrast in a way that it doesn't make driving easier, but simply makes it better for anyone who dares take a hot lap in one of the most impressive cars ever made.
This post may contain affiliate links. Meaning a commission is given should you decide to make a purchase through these links, at no cost to you. All products shown are researched and tested to give an accurate review for you.