There's no getting around it; luxury vehicles are more expensive than the average family car or commuter. They offer higher quality materials, more amenities, and higher-tech creature comforts. In addition to this, they provide exceptional performance. The good news is when you shop for luxury used cars, you can get all this without the high price tag. Here are some incredible used luxury cars you can get for a better price.
Genesis G70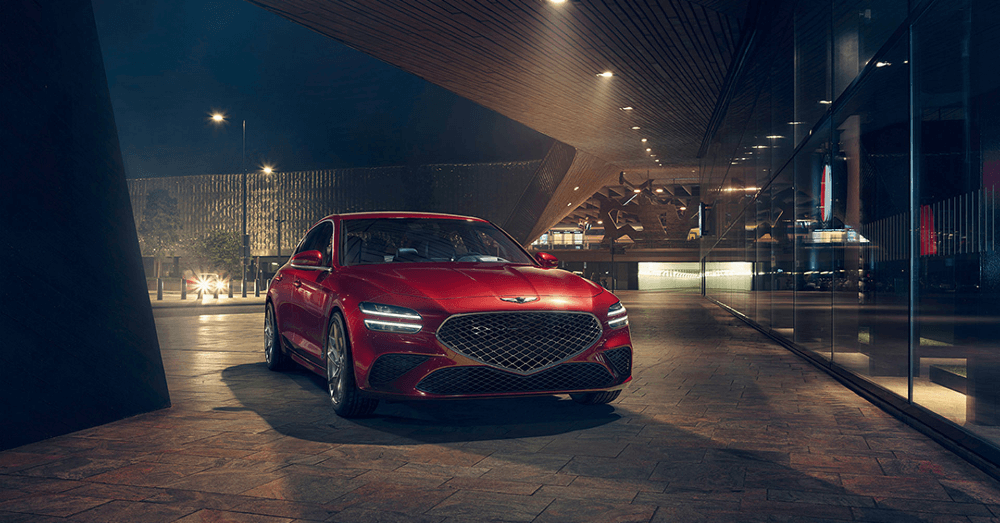 A used Genesis G70 not only gets you dynamic handling and a choice of strong engines, but it also comes standard with a long list of features in its upscale cabin. Some of the luxury amenities you can find include high-quality synthetic leather upholstery, a 12-way power adjustable driver's seat, and you can also get genuine Nappa leather, a sunroof, and a suede headliner. The seats are ultra-comfortable in the Genesis G70, making it perfect for a road trip.
Audi A4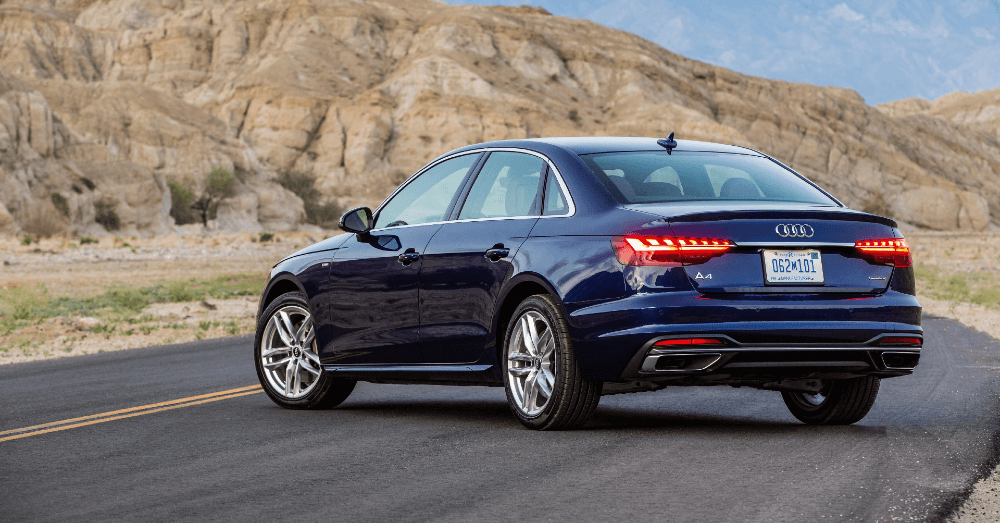 When you're shopping for luxury used cars, the Audi A4 is a top pick for an affordable luxury car for several reasons. It does everything well, including providing a well-balanced ride and handling like a dream. Inside, the cabin is comfortable and well equipped, with the features and amenities you expect in a luxury car. A used 2018 Audi A4 will have a sleek and modern design with high-quality materials. The 2018 gained the new virtual cockpit with an LCD screen in front of the driver that can display a satellite view of the road.
Cadillac CT5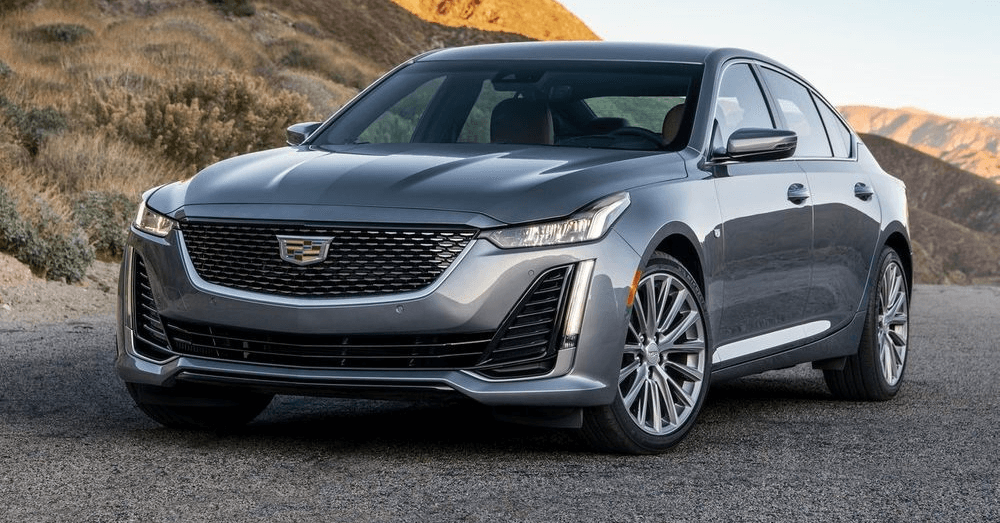 The Cadillac CT5 is an affordable luxury car that comes packed with standard features. This 5-seater comes in several trim levels and is the largest in its class if you need something with some extra space. Even the entry-level model has synthetic leather upholstery, remote start, and a Wi-Fi hotspot, but if you get into a Premium Luxury, you'll get more power adjustments for the front seats and ventilated front seats, along with wireless charging for your smartphone.
Infiniti Q50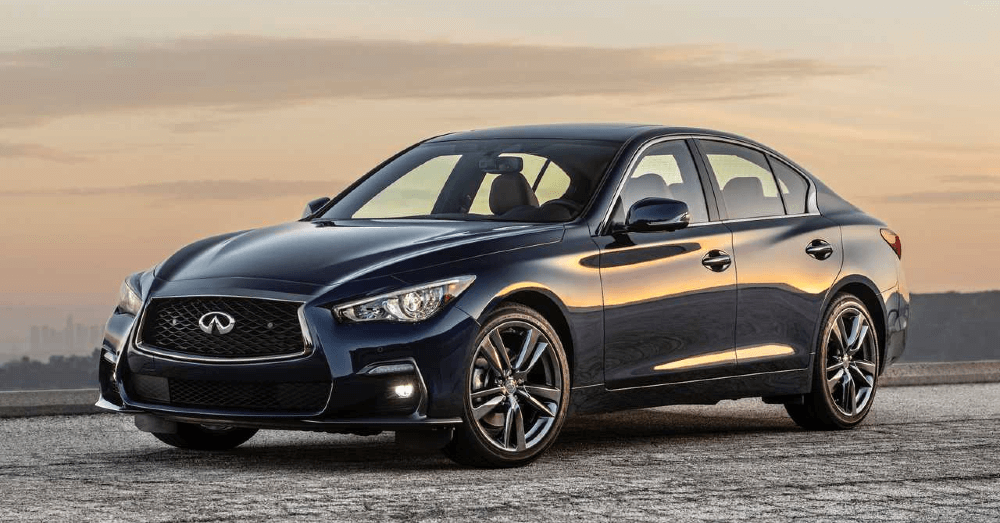 The Infinity Q50 is a compact luxury sedan that packs more of a punch than many other used cars in its class. The 2018 is a good used model to find. It received some styling tweaks in the cabin and offers quilted leather seating surfaces and red accent stitching. There are also dark chrome and carbon-fiber trim elements in the cabin to give it an upscale look. If you like tech features in your used cars, the Infiniti Q5 still has a two-screen infotainment setup and an updated Bose Performance Series stereo system that enhances the sound quality in the cabin.
Lexus RX Hybrid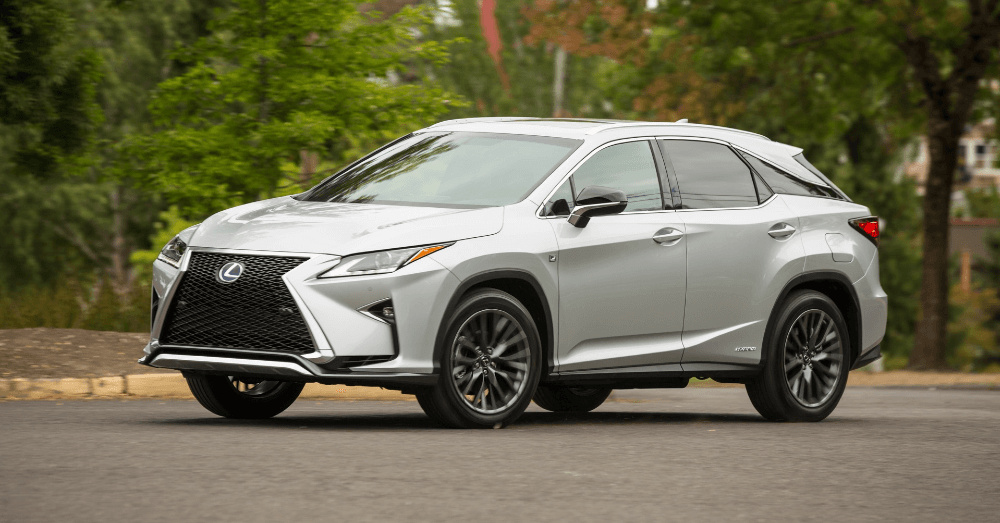 You get the best of both worlds with the Lexus RX Hybrid. It has a strong V-6 engine and two electric motors that deliver 308 horsepower. The ride in this luxury car is smooth and quiet, and you can't beat the cabin. It comes filled with high-quality materials. Leather upholstery comes standard, along with heated and ventilated front seats and dual-zone automatic climate control.
You Don't Have to Compromise Luxury for Value in these Used Cars
Now you can see that you can have a vehicle that checks all the right boxes: performance, comfort, quality, and affordability. So go ahead and make that list of must-haves and start shopping for luxury used cars.
This post may contain affiliate links. Meaning a commission is given should you decide to make a purchase through these links, at no cost to you. All products shown are researched and tested to give an accurate review for you.