The new E-Ray introduces Corvette lovers to a new era of muscle. The E-Ray brings EV performance and the same great drive and handling as the iconic Stingray.
Read on to discover the difference between these two Corvettes and discover how Chevy continues to push the limits of innovation. To learn more about the difference between these supercars and test drive a Stingray for yourself, visit your local Chevrolet dealer today!
Corvette Goes Hybrid
On first impressions alone, it's easy to see why many people think the Corvette E-Ray is the electric counterpart of this well-loved supercar. However, that's not quite the case. The E-Ray is an electrified model and introduces a hybrid powertrain that combines Corvette's small block V8
gas-powered engine with an electric motor for ultimate delivery of power.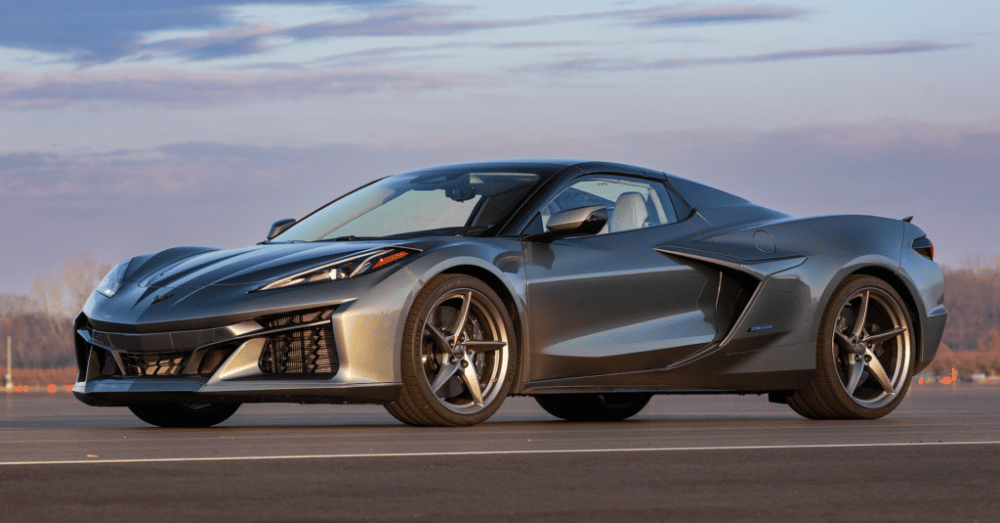 The Corvette's classic 6.2L V8 engine delivers a whopping 655 horsepower and delivers power to the rear wheels alongside an electrically powered front axle. Meanwhile, the front wheels are powered by a front axle and a small electric motor, which puts out 160 horsepower.
The E-Ray's gas-powered engine is the same in the Corvette Stingray. Power output is much lower, however, as the Stingray delivers 490 horsepower and 465 lb-ft of torque.
This improved power output on the E-Ray also means that it beats out the Stingray as far as speed goes. However, it's a close call when you compare the E-Ray to the top-tier Z06 model. The E-Ray reaches speeds of 0 to 60 MPH in just 2.5 seconds, compared to the Z06's 2.6 seconds. Get a feel for this power when you test drive available models at your local Chevy dealer.
You'll See Few Changes With Body and Cabin Styling
Other than the unique badging on the E-Ray, both the Corvette Stingray and E-Ray remain virtually the same, both inside and out.
The E-Ray touts a new stingray badge that pays homage to the electric eel, which is able to generate up to 220 V when attacking prey. You'll see this homage with the E-Ray badging, and it's undeniably cool.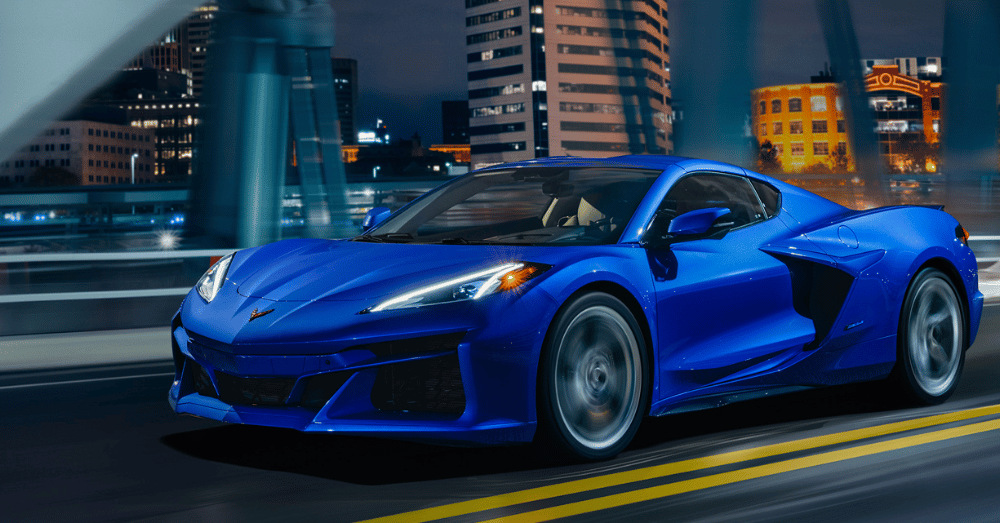 Also, the main body style difference is that the E-Ray is 3.6 inches wider than the base model Stingray. You'll still find similarities between both models, including 21-inch wheels in the rear and 20-inch wheels in the front and the same carbon ceramic brakes. When you work with your local Chevrolet dealer, you'll be able to explore more factory options and upgrade features.
Finally, the E-Ray takes full advantage of its hybrid configuration and introduces an undeniably cool drive mode known as Stealth Mode. This setting allows the E-Ray to run completely on electric power for short distances, giving you impressive performance that's virtually silent.
How the Corvette E-Ray and Stingray Compare in Price
The Corvette E-Ray will have a starting price of $104,295 for the coup variation. Meanwhile, the convertible is expected to start at $111,295. Corvette pricing will be much more affordable with the Corvette Stingray as the 1LT starts at $68,300. The top-level Stingray 3LT tops out at $80,050.
Both models will cost a pretty penny, that's without question. Interested in learning more about both models and even exploring financing options? Your local Chevrolet dealer is here for you. Visit your dealership today to learn more.
This post may contain affiliate links. Meaning a commission is given should you decide to make a purchase through these links, at no cost to you. All products shown are researched and tested to give an accurate review for you.