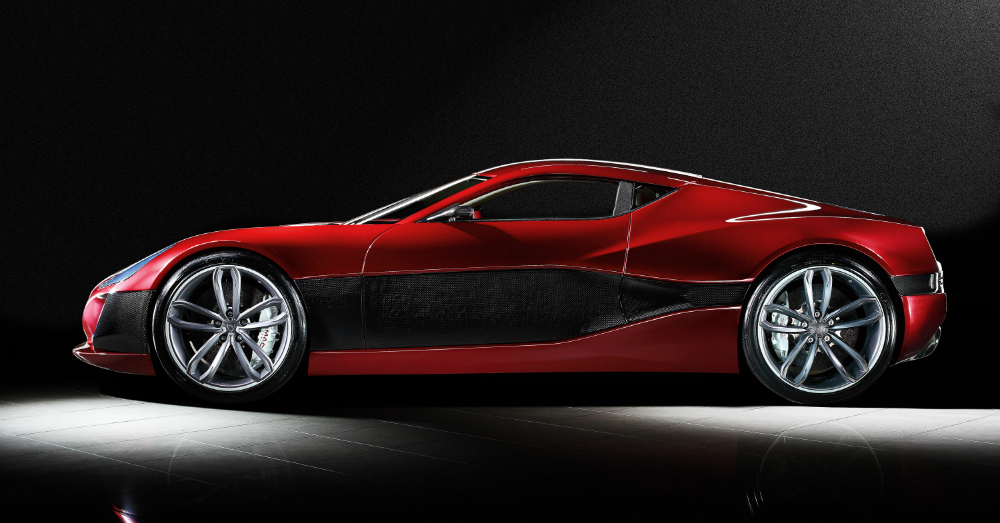 Can you imagine ten or twenty years ago thinking that a supercar could also be a green car? Not a chance. These two types of cars were mutually exclusive from each other and could not coexist in the same skin. If a car was a green car it was dubbed as slow and boring while being admired for the fact that it was built to protect the environment. On the other hand, a supercar has and always will be a power hungry model that has great aerodynamic and the ability to impress us at the track. Now, we see some cars that fit into both categories at the same time that have been debuted at the Geneva Motor Show.
Rinspeed Etos – What this car doesn't have is a massive gasoline engine. Based on the BMW i8 hybrid the Rinspeed Etos is a car that has gorgeous clean lines and its own drone with a landing pad in the rear of the vehicle. Not only is this a car that has the coolness factor of a drone and the green factor the i8 brings but it's also an autonomous driving vehicle that gives you the most updated technology for the best connectivity.
Rimac Concept_One – This car has been talked about many times over and it makes an impressive statement at this show. This car is gorgeous with sleek lines and a build that makes you want to get in and take a ride. As the first all-electric hypercar the Concept_One will be built in extremely small numbers with only eight being produced. The four permanent magnet electric motors will proved an output of 1,088 horsepower and 1,180 lb.-ft. of torque to be able to reach sixty mph in less than 2.6 seconds which is crazy fast no matter what the power source is.
DS E-Tense Concept – The DS line is the luxury line from Citroen for those who aren't familiar with the name. This car is a grand touring coupe that offers an EV powertrain to give us 402 horsepower and 381 lb.-ft. of torque. This car is claimed to have an EV range of 193 miles that can be increased to as much as 224 miles when the conditions are favorable. This is an attractive and impressive looking supercar that showed up in Geneva donned in metallic green paint that stole the show and gained a massive amount of well-deserved attention.
Techrules Concept – As a Chinese company this is the first time we see the company bring a supercar to the show and give us a look at what can be done in China where they love our cars more than their own. This EV concept car claims to offer 1,030 horsepower and an insane 6,372 lb.-ft. of torque while producing a top speed of 217 mph and offering an EV range of 1,243 miles. Nothing we have ever seen before this made any claims to be able to run this long or have this much torque which makes it seem too good to be true, but if it is true, Tesla will be calling Techrules very soon.
Arash AF10 – While the range of this car was not nearly as insane as the concept from Techrules, the power is still fairly amazing. This is a hybrid supercar that starts with a 6.2-liter supercharged V8 and adds four electric motors. This creates a total power output of 2,080 horsepower and 1,682 lb.-ft. of torque that can make the run to sixty mph in less than 2.8 seconds while producing a top speed of over 201 mph. I'm not sure if a car starts with a massive V8 it can be considered a green car, but the powertrain of this car is worth discussion.