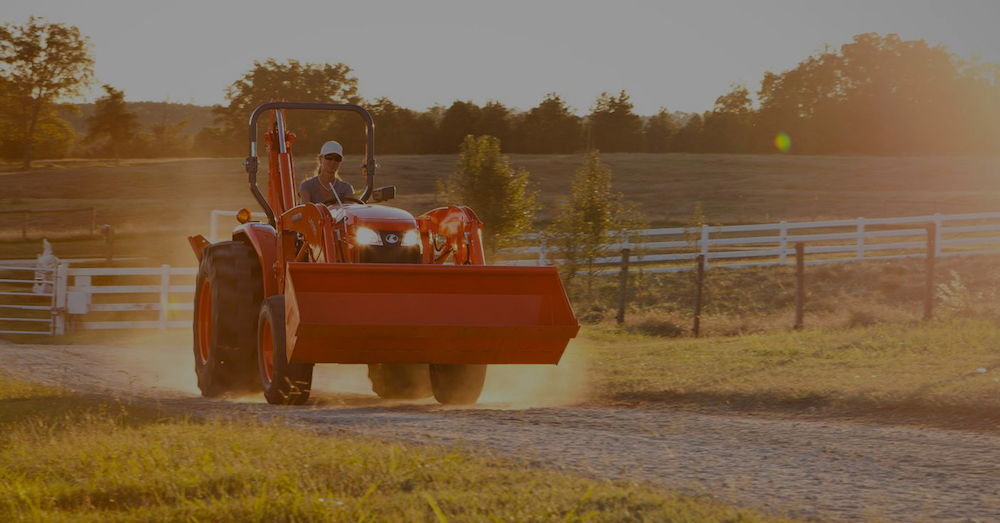 When you need a tractor that can be transformed from a mower to a snow blower to a backhoe to a loader to … well, whatever you need, Kubota has you covered.
The BX80 Series is the right one for you to have the ability to get all the jobs done that you need to accomplish and enjoy. Not only will you be able to have all the attachments you're looking for with this tractor, you'll also be able to attach or remove them with ease, which makes the ride and work easier for you.
Visit your nearby Kubota dealership and take a look at the BX80 series tractors that are offered. One thing you'll notice when you sit in the seat is that everything is where you want it to be and it's an extremely comfortable tractor to ride on. The armrests flip up and down, you have handles and knobs within easy reach and you can ride while sitting up higher than you would expect to when it's time to get out and get things done with the tractor that you know is built to handle the job.
Small Size that Gets Big Jobs Done
You might look at the BX80 model of the Kubota Tractor and think it's one that's too small to get the big jobs done, but you'd be wrong. This small and versatile tractor is built with impressive quality, it's reliable, and it will last you a long time. It's big enough to have a dealer-installed cab put on so that you can be away from some of the elements when you have to push snow or dig a hole in the coldest or hottest temperatures of the year. With tons of accessories you can enjoy, this tractor will get the job done.
Can you imagine being able to attach or remove a front loader in less than a minute? Did you know there's a four-point front hitch that clears that way for you and can be a great way to have a snow blower attachment? Have you seen how easy the backhoe can be attached to the Kubota BX80 tractor? If not, these are all things you need to learn when you're looking for the right tractor to handle everything you need to get done from mowing to digging ditches to pushing things out of the way.
The beauty of the Kubota BX80 Series tractor is the fact that you can get more done and enjoy the small size of this tractor. Check out the easy to attach accessories and features that make this tractor the one you're going to want to take home to be the right choice for everything you need to get done. This tractor is perfect for you so that you can have the ability to get work done and spend less time setting it up. Come in and see your nearby Kubota dealer and let this be your tractor today.
This post may contain affiliate links. Meaning a commission is given should you decide to make a purchase through these links, at no cost to you. All products shown are researched and tested to give an accurate review for you.