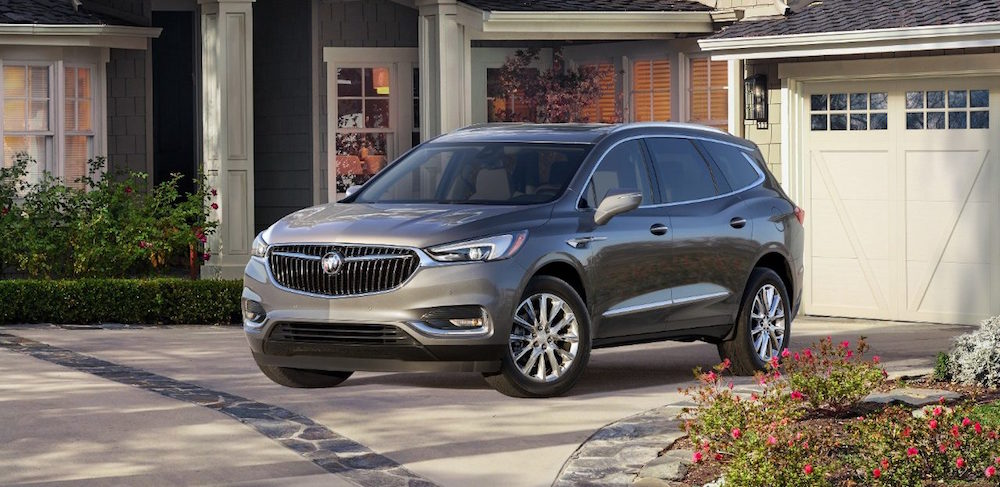 Get More For Your Money With A Buick Luxury SUV
When you want more for your money, shopping meticulously is the way to get the luxury vehicle you want within your budget. And when luxury is a top priority, turn to a Buick SUV to get what you want and more.
When you buy a Buick SUV, you'll get lots more for your money. You'll find lots of features that will keep you and your family comfortable, safer, and make your day easier. From the spacious Buick Enclave to the nimble Encore and the compact Envision, you'll find something to love in all of these SUVs.
Convenient Connectivity for Your On The Go Life
One of the best features of Buick's SUV lineup is the fact that there are so many technology highlights. A Wi-Fi hotspot will help keep everyone connected even when you're on the road, and available Sirius XM radio will give lots of options as well. Apple CarPlay and Android Auto will also make your music, maps and more easily accessible, displaying your phone screen on your infotainment screen. Keep up with the world around you with Buick's technology integration.
Comfort Features That Elevate the Experience
Buick SUVs take luxury to the next level. They have lots of features that are designed to keep you comfortable all year round. From heated seats in the front and second row seats to entertainment packages available for the rear seats, there's something for everyone to love about the spacious, three-row Buick Enclave. You'll also find available features like power lift gates, QuietTuning technology and luxurious leathers. With a Buick SUV, it's all about the experience.
Safety Features For Your Family Life
When it comes to choosing a new family SUV, safety takes the top priority. With Buick's suite of safety features, you'll feel better than ever on the roads. Drive with confidence with features like lane keeping assist, forward collision alert and OnStar technologies. With a Buick SUV, you'll find all the safety features you need to feel confident on the streets.
Find Your Favorite Buick SUV Today
With lots of options, finding the right Buick SUV for you will be easier than ever. With lots of Buick SUV options to choose from, you'll can find just want you're looking for. You'll also enjoy lots of perks, getting all the features you want while staying within your budget for a luxury vehicle.
https://www.youtube.com/watch?v=w20UlW8K260
This post may contain affiliate links. Meaning a commission is given should you decide to make a purchase through these links, at no cost to you. All products shown are researched and tested to give an accurate review for you.