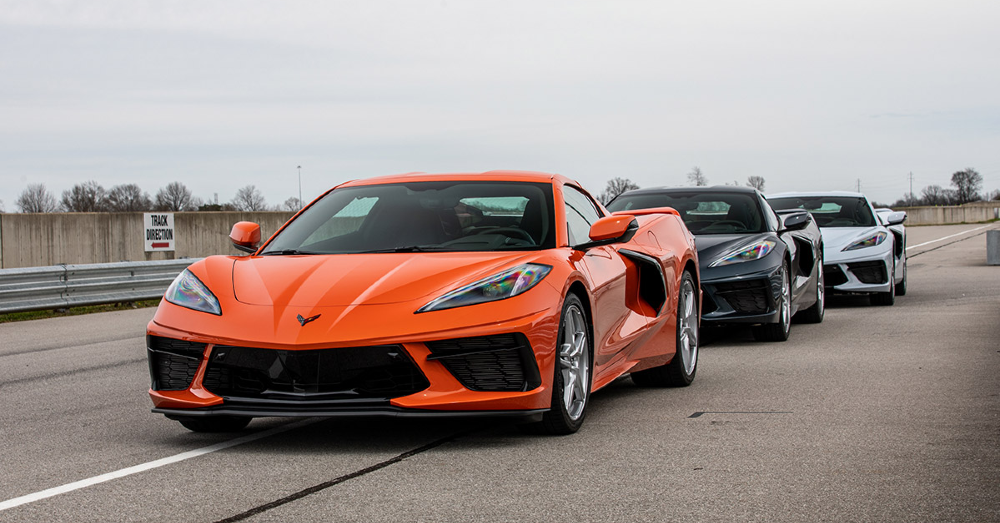 We have all been patiently waiting for the new corvette for a few years now but the wait is finally over. This brand new mid-engine power machine is finally here and it is even better than anything we could have ever dreamed of. A short drive from Louisville, KY is the National Corvette Museum in Bowling Green, KY. This iconic automotive museum is home to one of the largest collections of vintage, classic, and modern corvettes. It also has corvette gifts and memorabilia but now that the new C8 Corvette has arrived these might not be the most interesting aspect of the Museum.
Experience the New Corvette
Being an intense machine built for speed and performance you could probably imagine it's not cheap, but that doesn't mean you can't get behind the wheel. For $799, which is quite a bit cheaper than the full price of the C8, you can take a brand new C8 Corvette Stingray Z51 for a spin around the track at the Nation Corvette Museum. Included in that price is the driving experience, lunch, and a VIP tour around the iconic Museum.
If you don't want the tour but still want the thrill of the drive you can pay $299 and still experience the corvette in all its greatness. You can even bring along anyone who is 14 years or older. It's a great way to introduce the little ones to the world of speed.
The C8 Corvette Stingray Z51 is definitely the car you want to drive. With a 0-60 time of a mere 2.9 seconds and a top speed of 194-mph, this power machine is truly a work of Mechanical artwork. The Stingray Z51 model takes this road car to racecar. It not only adds horsepower but also grippier tires, a more aggressive exhaust, bigger brakes, more aerodynamics, and a better cooling system so you can really enjoy what the Corvette has to offer. Whether you're an avid Corvette enthusiast, a speed enthusiast, or just looking for the newest and coolest thing to do in Bowling Green, KY, this exciting experience is definitely for you.

This post may contain affiliate links. Meaning a commission is given should you decide to make a purchase through these links, at no cost to you. All products shown are researched and tested to give an accurate review for you.