Looking for an SUV that will take you from carting the kids around to exploring the unknown as an empty nester? You have a wide variety of SUVs, such as the well-equipped Buick Enclave with room for the kids, but these are not so big that you'll feel like you're carrying extra weight when they leave.
From Practicality to Luxury: 5 SUVs for Every Stage of Life
Not all households are the same. Some drivers are looking for a roomy SUV that's tough enough to withstand the punishment of muddy shoes (and paws), spilled food and drinks, and rowdy pre-game tailgaters. Other drivers want a ride that can haul family and friends around in comfort with extra room to accommodate hobbies and trolling yard sales for treasures.
We found five that fit a wide range of budgets and lifestyles. Let's take a look.
Ford Edge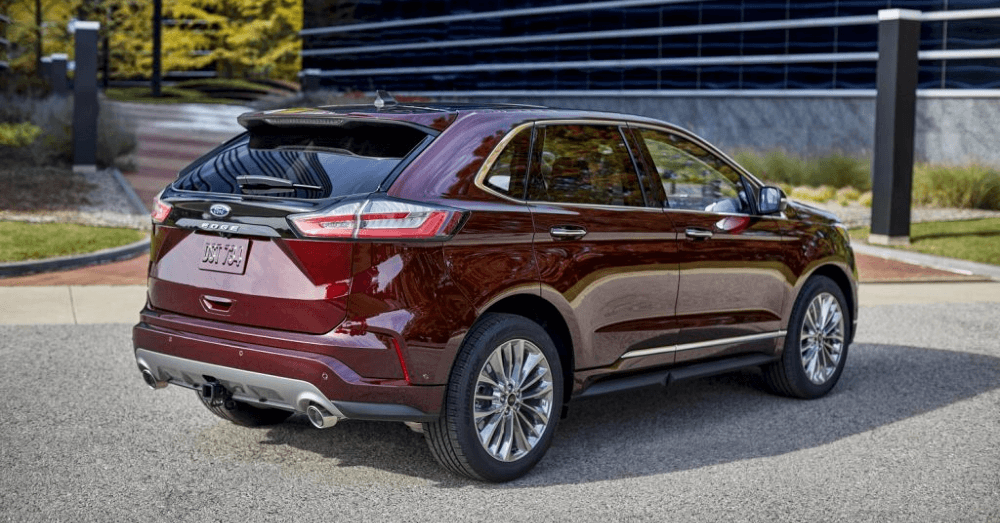 If you like practicality in addition to excellent driving manners, the Ford Edge is an excellent choice for parents with kids who need rides and for empty nesters. It has an efficient four-cylinder engine and enough space when you need it. This SUV also has some high-tech goodies you'll enjoy, such as a 12-inch touchscreen to house the infotainment system, navigation, and a Wi-Fi hotspot.
Buick Enclave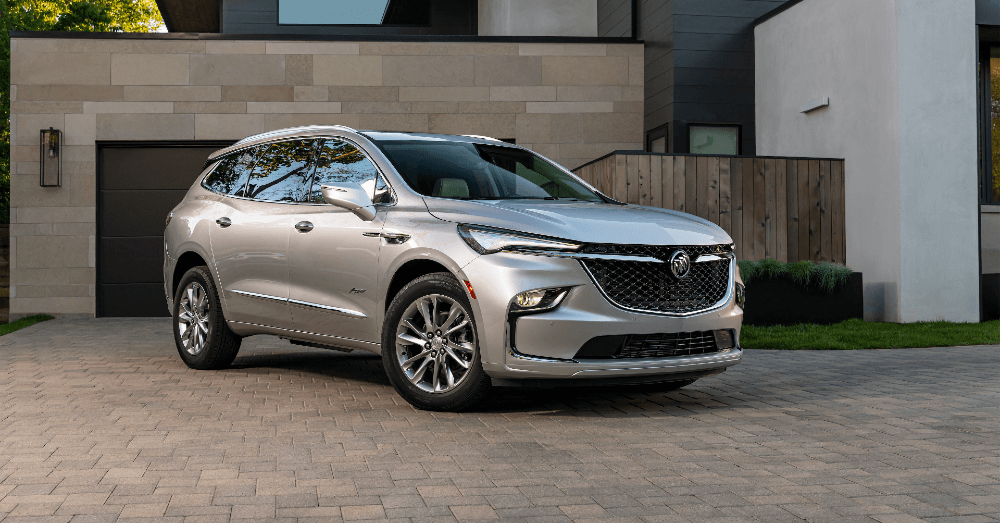 The Buick Enclave fits in the mid-size crossover market, offering families seating for up to seven. This upscale SUV gives luxury models a run for their money without breaking the bank. A smooth 3.6-liter V-6 powers the Buick Enclave, and the cabin stays quiet and hushed. The Enclave's cabin is spacious, and it has a large cargo area behind the third row with room for kids' gear or luggage for a getaway. If you need extra room when the kids are not with you, folding both back rows down opens up the back, creating enough space to carry enough bags and gear for any road trip.
Chevrolet Blazer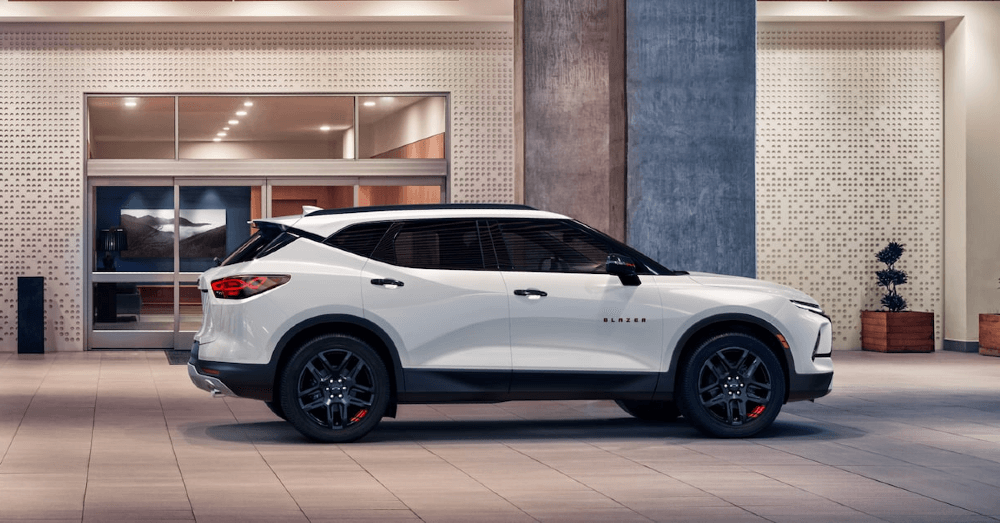 The Chevrolet Blazer is a four-door crossover SUV that drives like a car. It's smaller than the mid-size Traverse, making it easy to handle, but larger than the Equinox, so the kids have more room until they head off to college. The base 2.0-liter four-cylinder engine offers a tow package, and this capable SUV can pull up to 4,500 pounds if you have a camper or small boat.
Honda Passport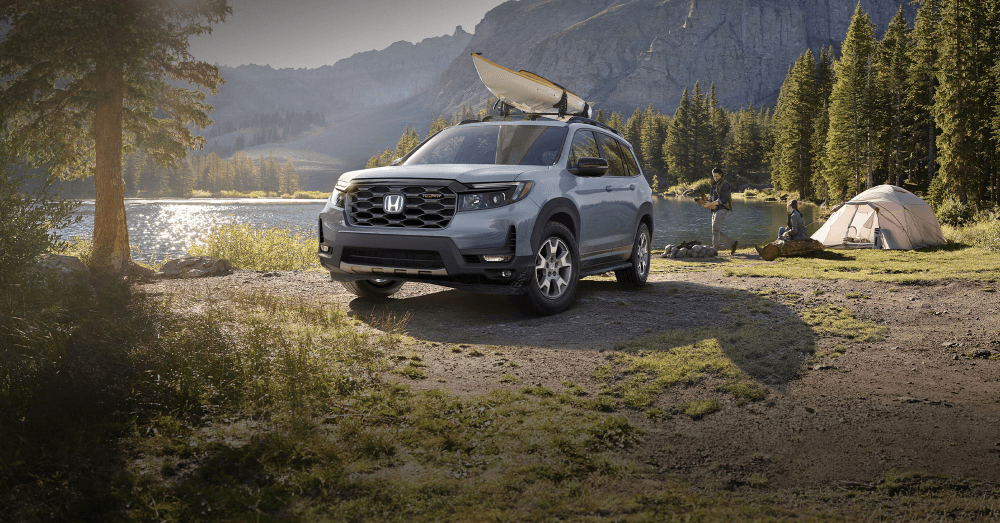 The Honda Passport has two rows of comfortable seats and comes with many of the high-quality materials and features you can get in the larger Highlander. This spacious five-seater is only slightly shorter than the Highlander, and it comes with clever storage solutions to keep the cabin organized and clutter-free. The Passport uses a 3.6-liter V-6 engine that easily propels it around town and over rough terrain if you're up for an adventure.
Jeep Grand Cherokee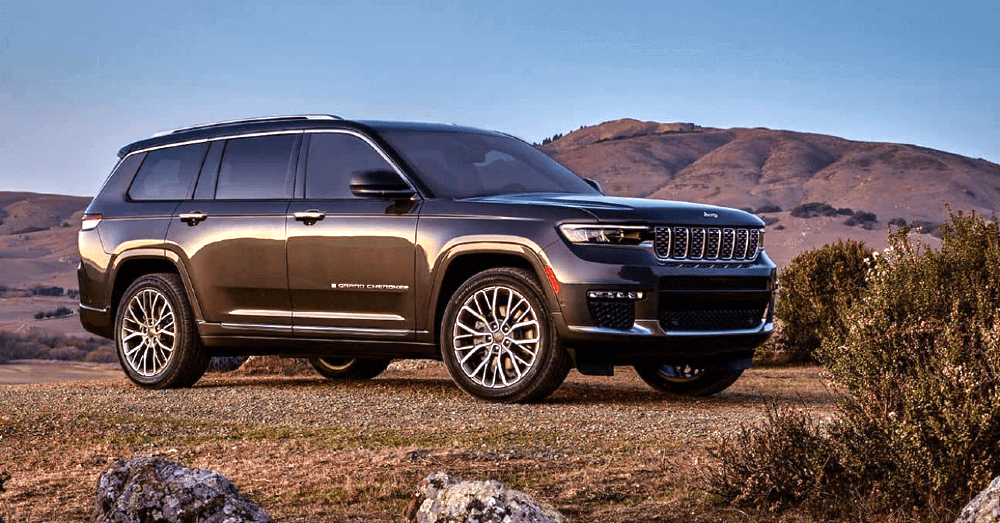 The family will enjoy riding in the Jeep Grand Cherokee, but it's also the perfect size for just the two of you. This SUV has excellent driving manners on the road but is also up for any adventure with its legendary Jeep four-wheel drive system. The Grand Cherokee comes filled with high-quality materials and lots of modern tech features.
The Perfect SUVs for Everyday Driving and Adventure-Seeking
These five SUVs are the perfect size whether you have kids or you're empty nesters. Each one has a comfortable cabin that invites you to take a road trip, and they come with the tech features to keep the kids entertained, and you connected.
If you need some more inspiration, here are some more great upcoming SUVs to keep an eye out for (especially if you're considering an electric vehicle).
This post may contain affiliate links. Meaning a commission is given should you decide to make a purchase through these links, at no cost to you. All products shown are researched and tested to give an accurate review for you.