In 2022, luxury automaker Acura announced that it would be moving away from new hybrid-powered vehicles and would focus its efforts on building up a robust electric lineup to stay in line with today's changing automotive landscape.
Despite the end of Acura hybrid powertrains (for now), there are plenty of great Acura hybrid models still available when you shop used. Today, we'll take a closer look at what these Acura hybrid models are and the benefits that have allowed them to be popular options for everyday drivers.
Discover the Acura RLX Sport Hybrid
The Acura RLX Sport Hybrid is the automaker's latest hybrid powertrain sedan. The final model which was released in 2020 is an attractively priced luxury sedan that delivers in all the ways drivers want.
The RLX Sport Hybrid features a 3.5 L V6 engine that's paired with three electric motors. Together, this powertrain puts out 377 horsepower and 341 lb-ft of torque. Two electric motors power up the front wheels while one powers the rear. Additionally, the engine is paired with a 7-speed dual-clutch automatic transmission. Overall fuel efficiency is great with an EPA estimate of 28 MPG in the city and 29 MPG on the highway.
You'll find virtually no difference from the RLX Sport's gas-powered counterpart when you step inside the cabin. Ventilated front seats, heated rear outboard seats, a 360° camera system, remote start, and a slew of safety features exemplify the luxury offerings of this sedan.
Get Moving With the Acura MDX Sport Hybrid
Acura's MDX Sport was available with a hybrid powertrain until 2020. The MDX Sport Hybrid features the perfect blend of luxury, performance, and practical functionality.
Acura Hybrid Models of the MDX Sport serve as great recreational vehicles thanks to their available towing capacity of 5,000 lbs. While other models offer more towing capability, given this is a hybrid powertrain it's an understandably fair trade-off.
Powering the MDX Sport Hybrid is a 3.0 L V6 engine that's paired with an electric motor. The engine power routes through a 7-speed dual-clutch automatic transmission which is based on the NSX supercar's nine-speed transmission. The power output comes out to 321 combined horsepower and 289 lb-ft of combined torque. Fuel efficiency is also quite decent with a fuel economy that comes out to 26 MPG in the city and 27 MPG on the highway.
Experience Hybrid Power With the Sporty NSX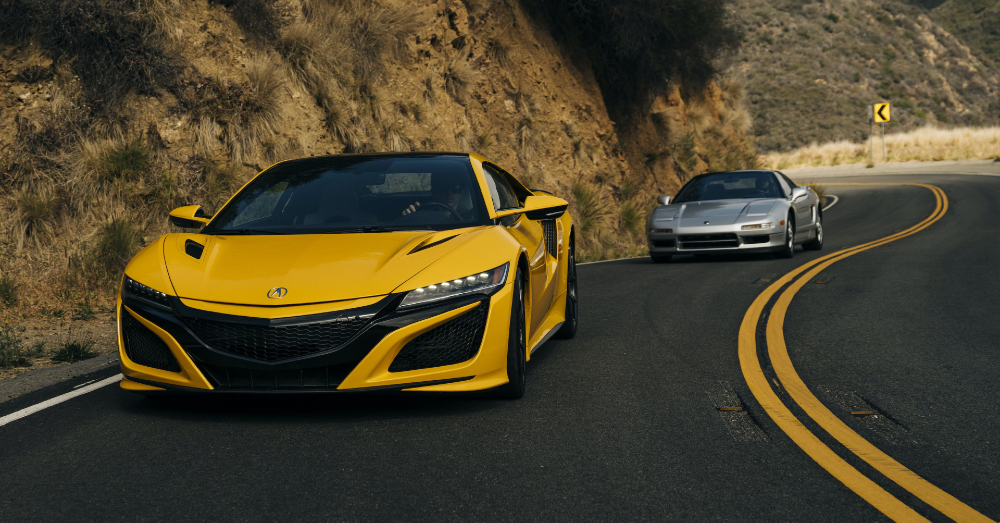 The Acura NSX is the automaker's supercar and is available in a hybrid powertrain that is unbelievably powerful. Despite Acura ending production of the NSX Hybrid in 2022, the automaker made sure this model went out with a bang.
The NSX features an impressive power output of 600 horsepower. This is thanks to the 3.5 L twin-turbocharged V6 engine and three electric motors. There's an electric motor pushing power to each front wheel, and a third motor powering up the rear wheels. The automatic 9-speed dual-clutch and paddle shifters underneath the steering wheel drive performance and your experience when you're out on the road.
This post may contain affiliate links. Meaning a commission is given should you decide to make a purchase through these links, at no cost to you. All products shown are researched and tested to give an accurate review for you.