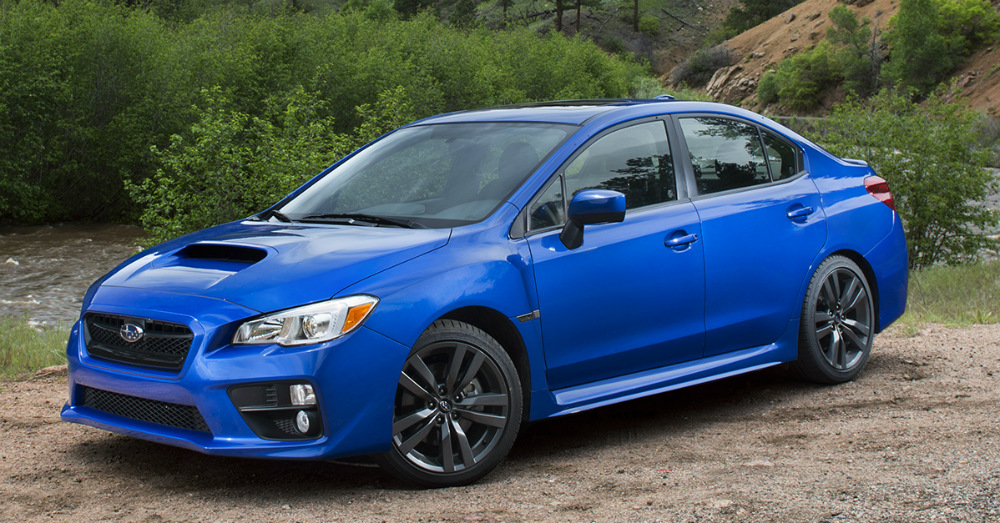 Subaru has become the brand that makes AWD the best part of driving. Every Subaru you can find offers you AWD and the Impreza is one of the favorite sedans on the market today. With an efficient engine lineup and several trim levels to choose from the Impreza offers a variety of choices for you and a great menu of excellent features. Driving gets better when you add AWD and the addition of this function not only makes your daily driving better but if you have to drive in poor weather having AWD cannot be more valuable.
The Impreza does not just come in as an impressive sedan, but also as a hatchback that you can fully enjoy and make use of. This great looking car offers a nimble performance that makes it a lot of fun to drive on any road you can find. For this year there are only a few changes to the car including the Starlink Connected Services on the Sport Premium models that are fitted with the EyeSight system. This helps to bring in more app based safety and entertainment to help keep you safe and secure in case of an emergency or send notifications when an accident has happened.
Driving the Impreza is certainly one of the most impressive and engaged drives you can find on the market today. The balance you feel with the low mounted engine helps to make this car you can drive with confidence and have a lot of fun whipping it around the curves and turns that will make the car one of the most fun on the road. With this fun performance and great low price the Impreza actually is a great car for a young driver to enjoy at school as much as a young professional .
No matter which version of the Impreza you choose to have as your car to drive there is only one engine for you to enjoy. This engine is the 2.0-liter flat four-cylinder engine that shows up with 148 horsepower and 145 lb.-ft. of torque. This engine is connected to either a five-speed manual transmission or a CVT automatic transmission. With either of these there is a variety of fuel mileages that you can enjoy starting with 25 city/34 hwy mpg for the manual sedan, 24 city/33 hwy mpg for the manual wagon, 28 city/37 hwy for both the sedan and wagon in automatic and 27 city/36 hwy mpg for the Sport automatic.
If you take a look inside the Impreza you will find what you can really enjoy that many automakers seem to have forgotten; sometimes straightforward style and controls are the right choice. The way this car is set up makes it easy to use and offers you the great control you can enjoy to ensure you have what you want in regards to understandable features and comfortable seating. The space is plentiful to allow adults to fit nicely in the backseat and the cargo space of the trunk will give you enough room to take what you need on just about any trip.
On the outside the Impreza offers a variety of great looks from the three different body styles you can choose from. The style is somewhat conservative, which is fine for this excellent and highly popular model. There is only a small grill and a set of headlights that doesn't beg for attention. In no way is that to say that the Impreza is not a great looking car, because it certainly is a fantastic vehicle for you to drive and enjoy with much more than looks to admire about this car.
At the base model, the 2.0i Impreza, the car shows up with a rearview camera, a six-way manual adjustable driver's seat with height adjustment, a 60/40 split folding rear seat, 15-inch steel wheels, a four-speaker audio system, USB input, Bluetooth streaming and a 6.2-inch touchscreen infotainment center. The Premium model adds heated front seats, the automatic transmission, a center console with a sliding armrest, an upgraded audio system with six speakers and sixteen-inch aluminum alloy wheels. At the top of the line the Limited model adds automatic climate control, leather upholstery, a seven-inch touch screen, two USB ports and the Starlink safety and security system.
Looking to the options you will see the hatchback is an option you can choose which includes a seven-inch display, voice activated navigation, a power moonroof, the EyeSight safety and driving assist system, adaptive cruise control, pre-collision braking, lane departure warnings, seventeen inch aluminum alloy wheels, an auto dimming rearview mirror, a HomeLink garage door opener, steering responsive fog lights, a battery warmer and an engine block heater to make this car one that is a great vehicle to choose for your daily driving. When you want to have all the features you want at an affordable price the Impreza makes a great choice.
Even though we just mentioned a ton of great features for you to enjoy, the tow that are the most important for you that really don't make it on the list of actual features are the fuel economy and the roominess. The Subaru Impreza is made to be a great car to take on a road trip or to fit into your active lifestyle and with up to 37 mpg on the highway and plenty of great space for your stuff you can have a car that gives you what you need.
As mentioned, the Impreza comes at a great price. The base price comes in at $19,090 which makes it the least expensive AWD car on the market. The hatchback shows up at $19,590 for the manual with the automatic coming in only $1,000 more. The loaded 2.0i Sport Limited model can actually reach up to the $27,000 mark which is still one of the most affordable cars on the market. When you want a great car to take you down the road and give you all the awesome features you want, the Subaru Impreza that starts you out with standard AWD certainly is one of the best choices you can make.
This post may contain affiliate links. Meaning a commission is given should you decide to make a purchase through these links, at no cost to you. All products shown are researched and tested to give an accurate review for you.